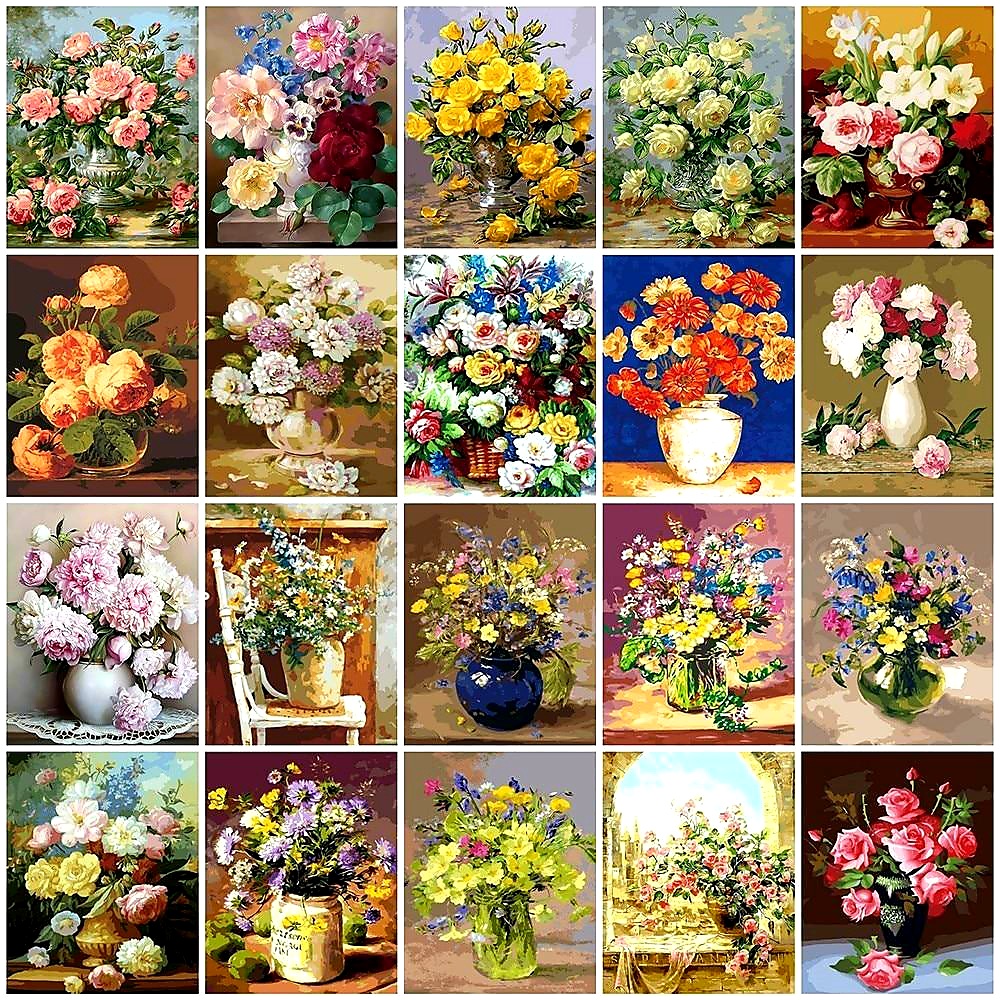 Keep yourself creatively occupied for hours on end with one of these fun paint by number kits. Hang the finished project on the wall for everyone to admire. It will also make the perfect artsy gift.
Kit Contains:
Canvas: One Pre-printed Design Well Primed And Marked By Numbers
Paint Type: Acrylic In Numbered Paint Pots
Brushes: 3 Synthetic Bristle Brushes (1 - Flat, 1 - Round, 1- Detail)
Instruction Sheet: Yes
Reference Photo: Yes
Degree Of Difficulty: Easy
Subjects: Flowers
Artistic Style: Realism
Is It Customizable: Yes
Dimensions:
15 3/4" x 19 11/16" (40cm x 50cm)
Whether you're just starting out or you're beginning your hundredth painting, this is the perfect artistic thrill you've been searching for. No need to worry about subject matter or composition. The canvas has been pre-printed so all you have to do is simply read the instructions and start painting. Featuring beautiful colors, quality, and a variety of kits, this piece is sure to provide endless entertainment both during and after your art session. With vibrant paint colors, your next masterpiece is only a few strokes away!